Hi, my name is Ben Esposito.
You may know me as the director of Neon White, the singleplayer card-based speedrunning anime FPS set in Heaven. You may also know me as the creator of Donut County, a cute game where you play as hole in the ground. The story was inspired by my first apartment in LA where I was harassed daily by raccoons. Don't worry, I'm doing fine now.
Before that, I cut my teeth doing game design for What Remains of Edith Finch (2017) & The Unfinished Swan (2012), two award-winning bird themed games.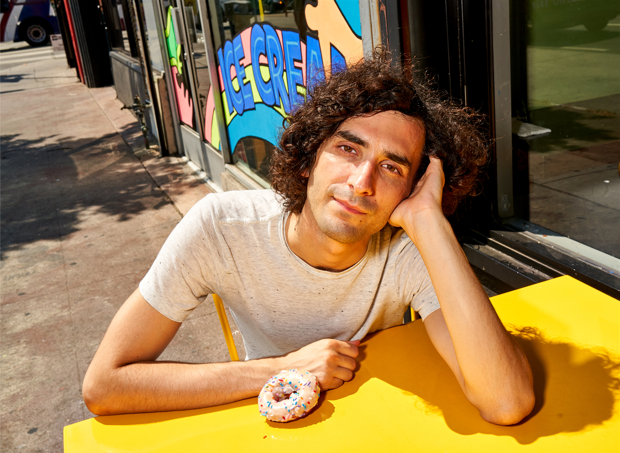 My side project is making illegal games with Arcane Kids. We make unlicensed fan games like Sonic Dreams Collection & Bubsy3D: Bubsy Visits the James Turrell Retrospective. Arcane Kids are the funniest and most talented people I know.
When I'm not making games, I like to write & play music. I was lucky enough to write a few songs for the incredible OK KO: Let's Be Heroes on Cartoon Network. I'd love to visit Enya's castle someday. Anyway I also co-founded Glitch City LA, a co-working and community space built for indie game developers and artists in Los Angeles. Glitch has run events for the community like game nights, micro talks, and themed parties since 2013. You can find me DJing at most Glitch events. Feel free to request any song from Enya's catalogue.
Thanks for visiting my website. You can reach out to me via email, but please understand that I am not able provide support requests for individual games through this email address.